We are so excited to be launching Yabon's Pudding to Go pouches, a delicious portable snack solution that parents and kids are both excited about.
Why Pudding pouches?
Yabon pudding pouches were born out of a need for portable snacks that kids can take with them wherever they go. Pouches are easy to transport, space-efficient, and most importantly– don't require a spoon!
Easy, Healthy Snack Options for Kids
One of the best parts of our pudding pouches is that they are a balanced snack that offers protein and dairy without needing to be refrigerated. Children need dairy products in their daily diet, and parents are having a hard time getting the necessary 3 daily servings in. As a result, B-12 deficiencies in the U.S. are common.
With the rise of applesauce and other fruit purees packaged in portable pouches, it is clear that families crave easy, healthy snack options for kids that can be taken anywhere. This is the genius of the pudding pouch. It provides a serving of dairy while still being a fun, tasty treat that kids look forward to finding in their lunchbox or backpack.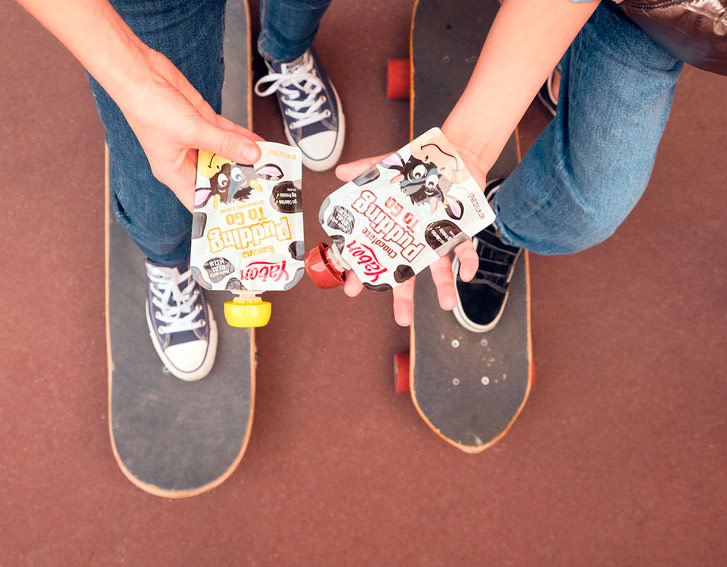 Easy snacking for covid-overloaded families
Before the pandemic, our kids were busier than ever with sports, music, and all kinds of activities keeping them moving before and after school. But now that covid is here and keeping us home, there is an equally large demand for easy, convenient snacks that don't require any clean-up or dishware.
A Snack that Grows With You
Covid will one day be behind us, and our kids will be back to the crazy and fun schedules that keep them moving. Whether your child is 4 or 14, they can count on Yabon's pudding pouches to add a fun snack break to their day, help them recharge, and keep them growing up strong. Only 30 percent of teenage boys and 12 percent of teenage girls are getting the dairy that they need, let Yabon help make it a little easier to fuel up.
Everything Yabon does is based in quality and long-term commitments to the families we serve. The pudding pouch is an easy, healthy snack option for kids that was designed to be a family favorite for years to come.
Have your kids check out these easy-to-read dairy facts to learn why Pudding Pouches TOTALLY count as a healthy snack!